There are hundreds of individual vessel operators in Maldives. If not all, most of these vessel operators use a spreadsheet to manage their business which often leads to poor book-keeping which results in overbooking, loss of passenger information etc...
What is the easy way to do all this? we introduce you to "Odi assistance" - a unified platform which helps busy vessel owners of the Maldives to Manage their fleet, bookings from the fleet, payments from those bookings and they get access to KPI's and Real-time reports. All these and many other features on a beautifully designed Mobile Application and Desktop website.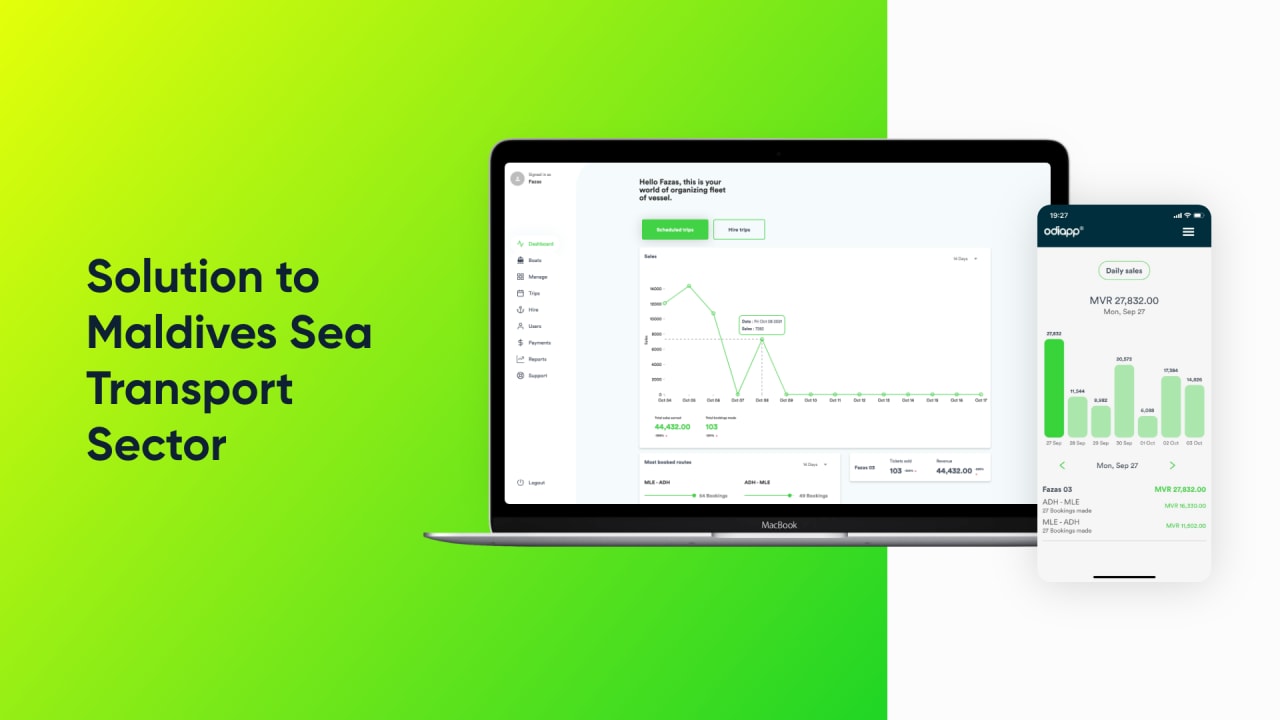 Odi asssistance by odiapp
---
Today as I write this article, with just 4 months in beta testing, we have 6 vessel owners with a combined fleet of 12 vessels, traveling to over 28 islands and so far they have issued over 13K e-tickets using our platform Odi assistance.
Which brings me to e-tickets. With our auto-generated e-tickets, paper tickets becomes a thing of a past to the vessel owners. While this makes it easier for vessel owners to check the validity of tickets, it also provides passengers more convenient and streamlined system. All they need is a smartphone with internet.
How does e-tickets helps in boarding: Process works quite easy. Using Odi assistance, assigned crew member can Scan the e-ticket upon boarding. Information is fed into the system reports instantly which results in vessel owners to track in real-time number of passengers who are onboard (passenger manifest).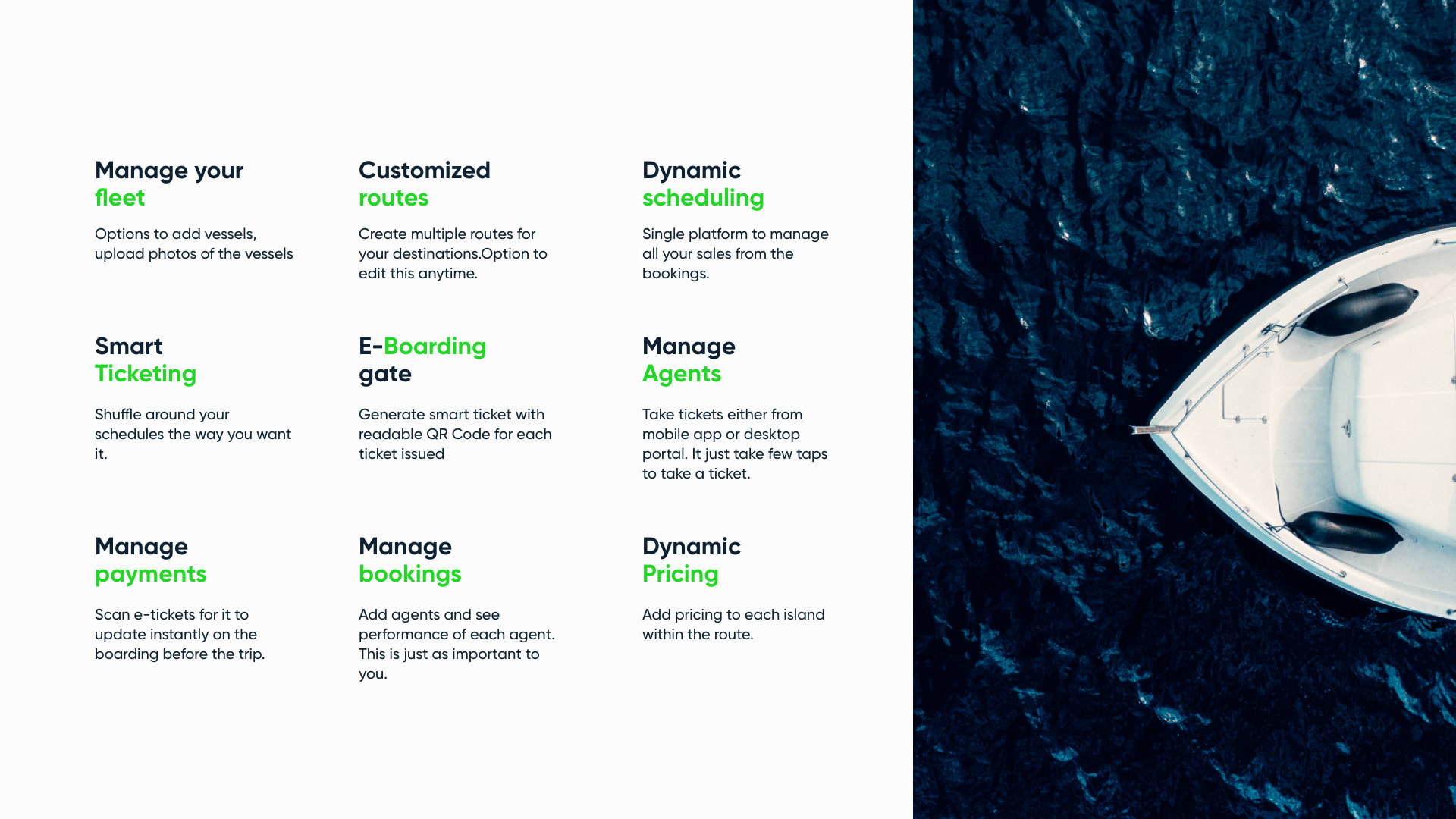 Odi assistance features
---
As we move forward, we are currently working on alpha testing of ODIAPP for passengers. Using our platform for passengers, they can easily book their speedboat tickets, hire a vessel for the trip and plan their travel itinerary. ODIAPP for passengers is all set to be launched by January 2022.
In the age of digital disruption, we are working on improving Maldivian sea transport sector which we highly depend on because of the geography, we are looking for investors onboard who believes in our unified platforms.