Within the scattered jewel-like Atolls of the Maldives, Alif Dhaalu Atoll, also known as South Ari Atoll, is famous for its crystal-clear waters and is one of the ultimate tourist destinations in the country. Here are 5 things you can do when visiting this ethereal destination.
1. Swimming with whale sharks and manta rays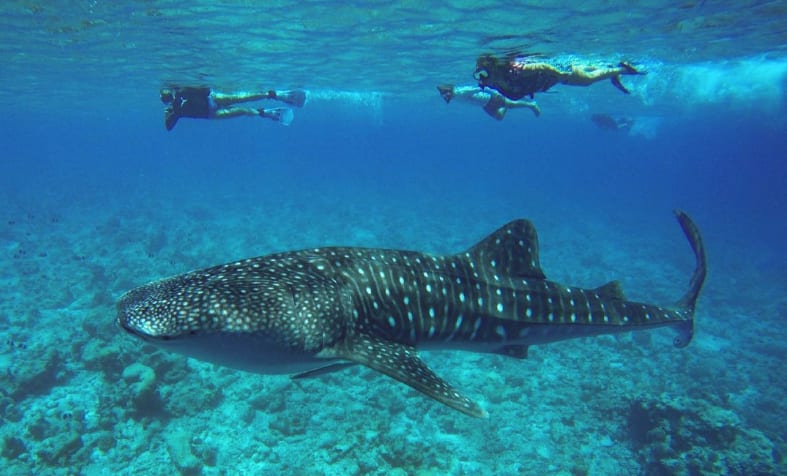 PHOTO: Dhiguveli, Dhigurah
---
A few minutes away from Maamigili is the famous whale shark point of South Ari Atoll. It is home to over 80 unique whale sharks and is the number one location for swimming and snorkeling with these gentle giants of the sea.
Manta rays can be spotted from South Ari Atoll all year long in manta ray points particularly Madi Faru or Hukuru Elhi Faru and especially Dhigurah Etere where you can snorkel with these spectacular creatures in the lagoon.
2. Snorkeling and Scuba Diving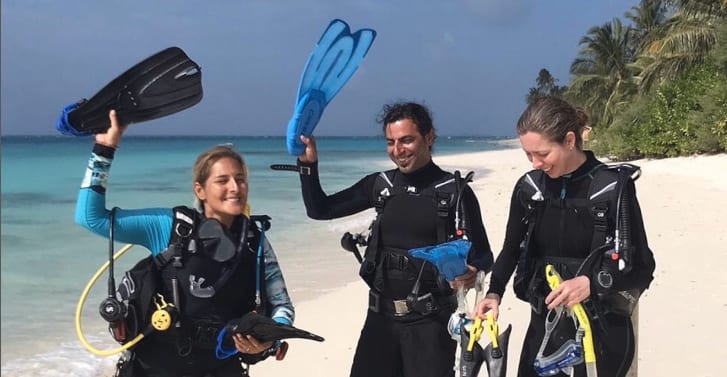 PHOTO: Dhiguveli Maldives
---
South Ari Atoll is notorious among divers for its sighting of majestic sea animals and exquisite coral reefs. There are over 30 dive points which are easily accessible by boat in less than an hour.
3. Visit Shipwrecks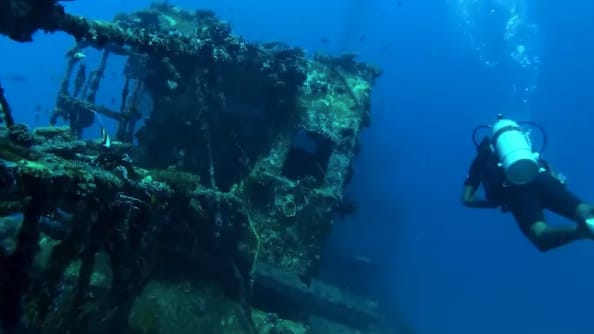 PHOTO: Clubmed Resort
---
There are multiple shipwreck points scattered throughout Alif Dhaalu atoll. The most remarkable point is the Machchafushi Wreck with its thriving coral population and diverse host life including glassfish, frogfish, and moray eels. The Machchafushi Wreck is just as extraordinary. It was sunk intentionally in 1998 to create an artificial reef that is packed with marine life such as pufferfish, batfish, and lionfish.
4. Sandbank trips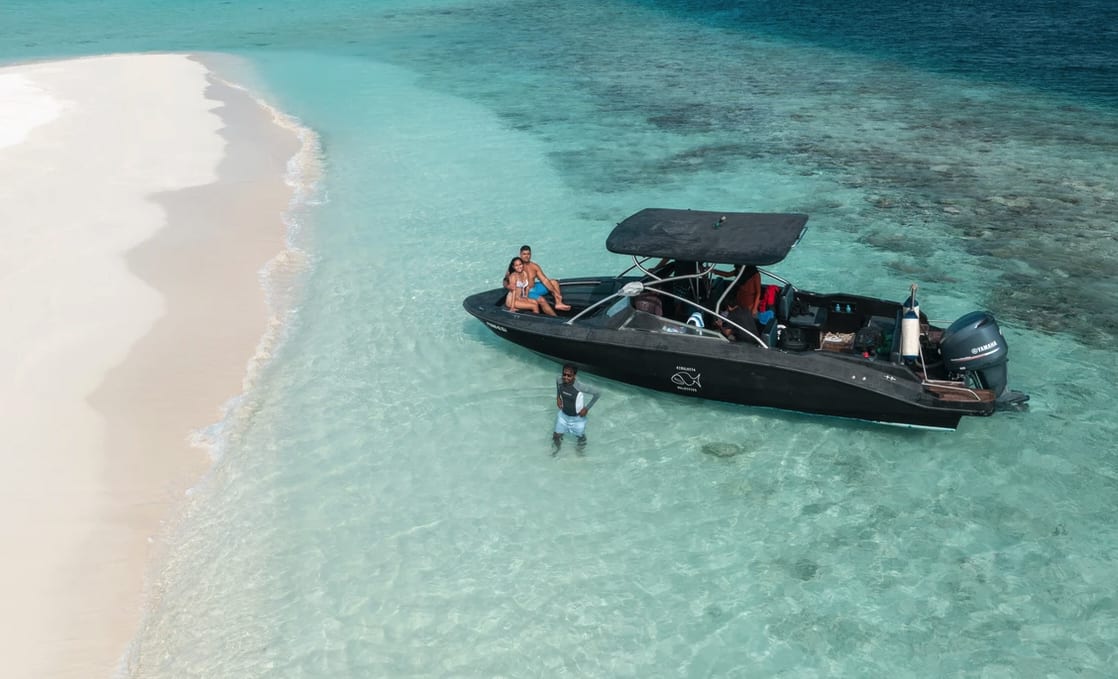 PHOTO: kirulhiyamaldives.com
---
You can plan a short escape from the island to enjoy the solitude and peace of a sandbank. The white sandy beach surrounded by crystal clear waters are perfect for sunbathing, swimming, and relaxing. You can also enjoy BBQs, private dinners, and water sports on these excursions.
5. Night Fishing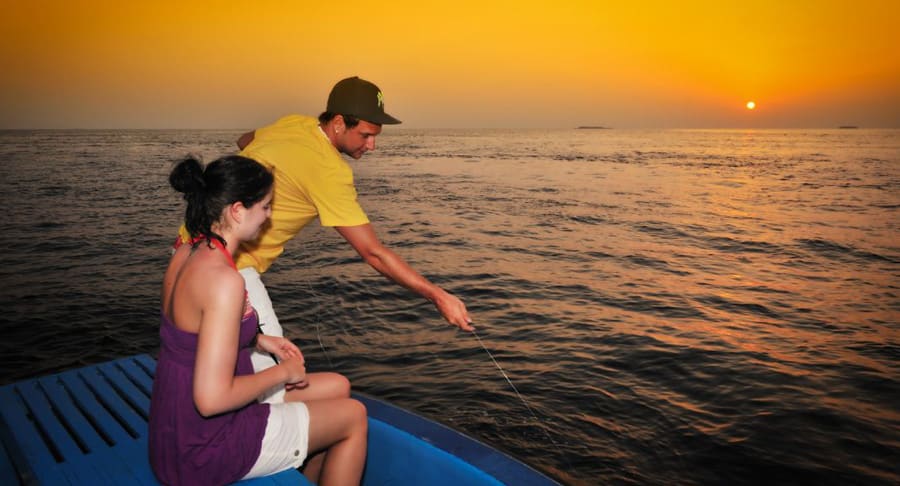 PHOTO: hithamaldives, ADh. Omadhoo
---
You can entertain yourselves by catching some nocturnal fish under the magical star-studded Maldivian sky. It is a traditional Maldivian art practiced by locals for generations. You might be able to catch a plethora of different species such as barracuda, snappers, emperors, and jacks.
How to get there?
You can either take speedboat tickets on a scheduled speedboat transfer or you can charter a vessel. For the latest prices and transfer options download odiapp.
This Blog is Contributed by: Shafaath & Farahath