If you're thinking about visiting Maldives, this might be the best time to do so. It's officially manta season in the Maldives! Getting to swim with these almost unreal, angelic creatures is one of the most popular & unforgettable experiences here. Wondering where and how you can sight them? We got you, here are the places where you can get a look and even swim with these gentle giants.
BAA ATOLL - HANIFARU BAY:
During late July to October, up to 200 mantas can be spotted feeding in Hanifaru Bay in Baa Atoll. Though the bay is comparatively small, its known as the biggest feeding station in the world. The area is strictly regulated with no fishing or boating allowed, protecting the wildlife there. Though diving is restricted, you can still snorkel in the water with the mantas for up to 45 minutes in the Hanifaru Bay and then get diving in other diving sites, where you're still most likely to spot them.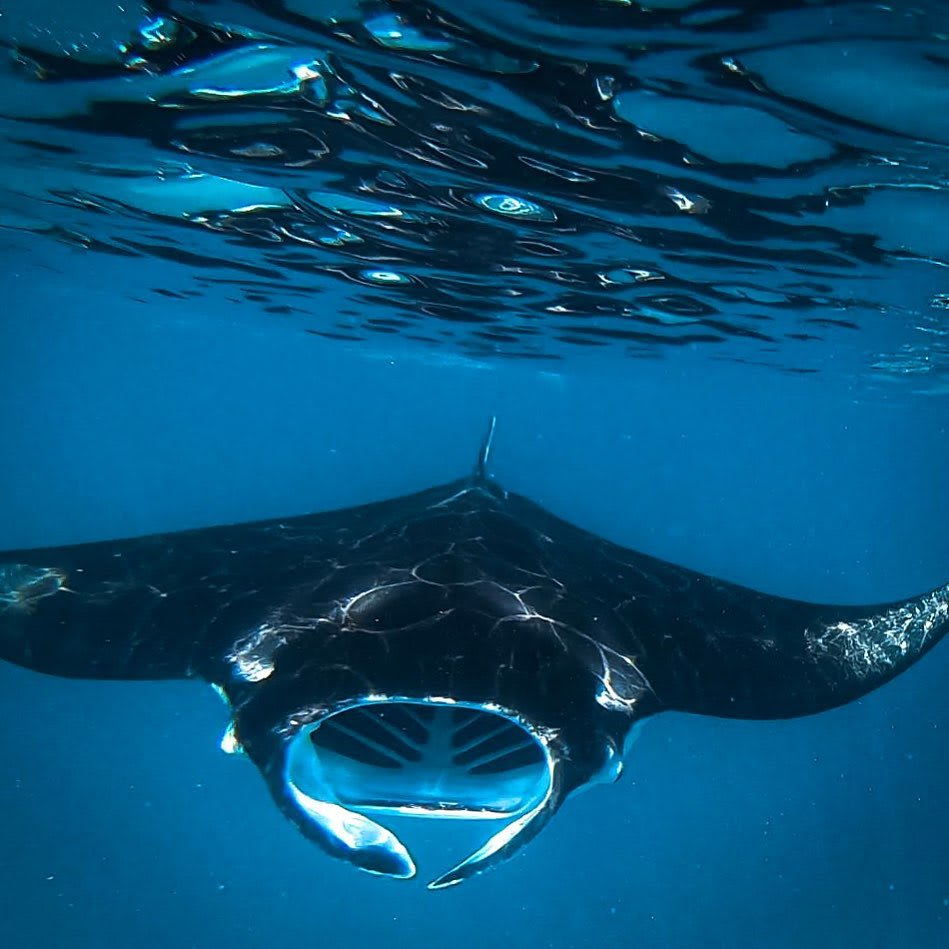 Photo: Violet Inn Guesthouse - Hanifaru Bay Baa Atoll
---
Just 10 mins away from Hanifaru Bay, Dharavandhoo Island is a local island where you can stay when you're here for your manta spotting. You could get to Dharavandhoo in a speedboat booked through odiapp in just under 2 hours.
ADDU ATOLL:
Unlike Hanifaru Bay, in the southernmost atoll in the Maldives,       
Addu atoll, Manta Rays can be spotted all year around. In fact, the mantas there are the only ones in the Maldives known to have a wingspan of over 5 meters. Not only mantas, other gentle giants of the sea like sharks, turtles, and eagle rays can be sighted in the area. You would also be able to dive into the biggest shipwreck in Maldives, the 'British Loyalty'.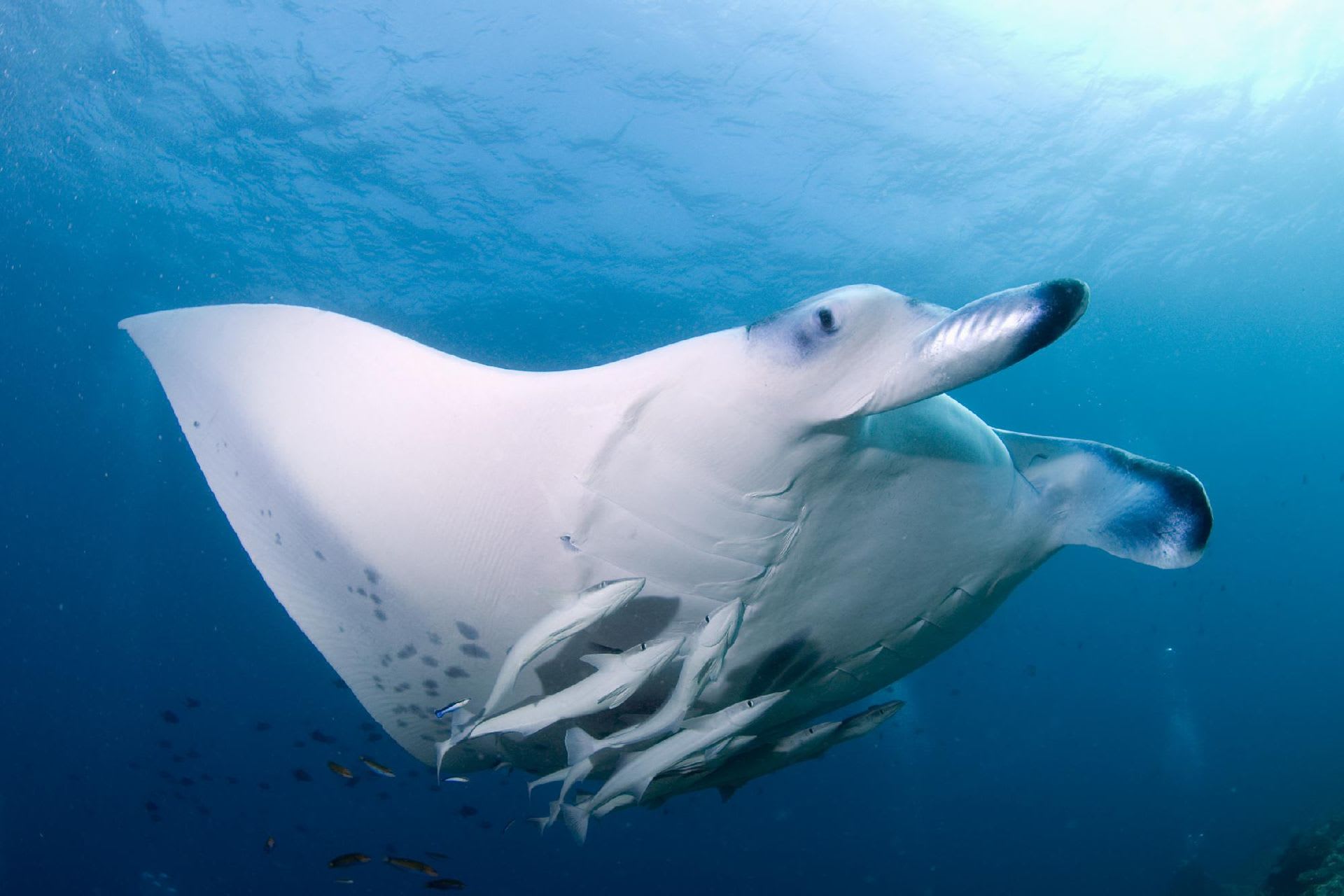 Addu City | The Maldives Expert
---
Addu Atoll has several local islands, like Meedhoo, Hulhudhoo, Hithadhoo and many more, where you can stay on your visit to spot the manta rays. All the islands are tourist friendly and has a bunch of guesthouses which will offer you diving packages to go dive with the mantas and sight many other beauties of the ocean.