Festivals on: 08th July 2022 to 15th July 2022 | Organized by: Association for Dhiffuhi Development
1. Eid Badi / Fire Works
In English Eid Badi is defined as a calling of Eid and to commence Eid events. People of the island gathers as a bundle of dry coconut tree palm leaves and other kind of dry leaves are build up as a tent which lit-up with fire. Mostly this is done on the first night of the Eid. Apart from this Fireworks has been planned for this year's Eid. First time a firework was done in Dhiffushi during Dhiffushi Eid Foari in 2017.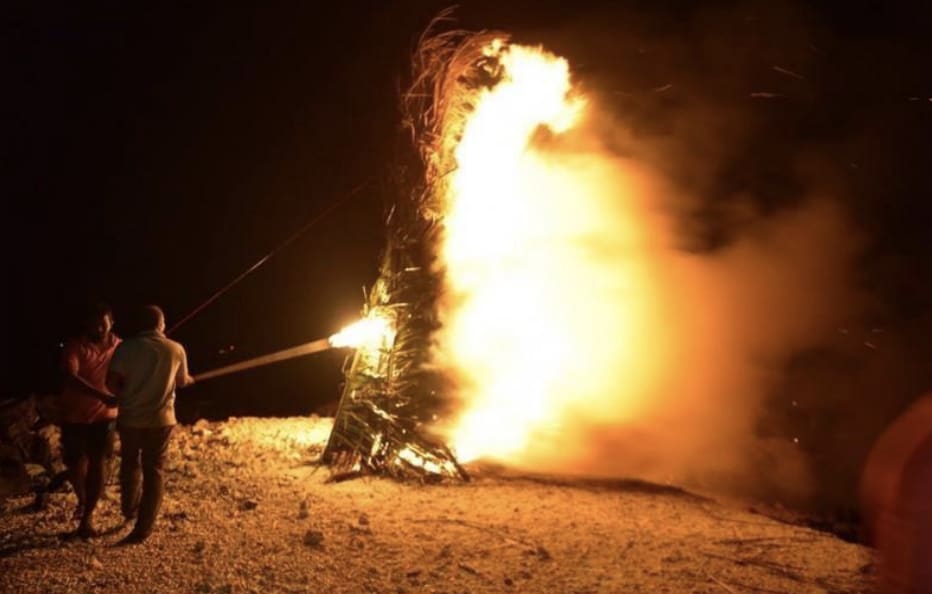 Photo: ADD - In the Photo: Eid Badi / Fire Works
---
2. Community Eid Prayers & Breakfast (Eid Sai)
The Eid al-Adha prayer is performed any time after the sun completely rises up to just before the entering of Zuhr time, on the 10th of Dhu al Hijjah. The prayer is held on an open ground where all the people can attend the prayer. Dhiffushi Council organizes the prayer along with the setup of the place. Right after the Eid prayer Eid Sai is served in Dhiffushi Stage Area for each and every one. Eid is a celebration of togetherness and happiness. What more can describe the whole Island at one place enjoying breakfast with tea/coffee and short-eats?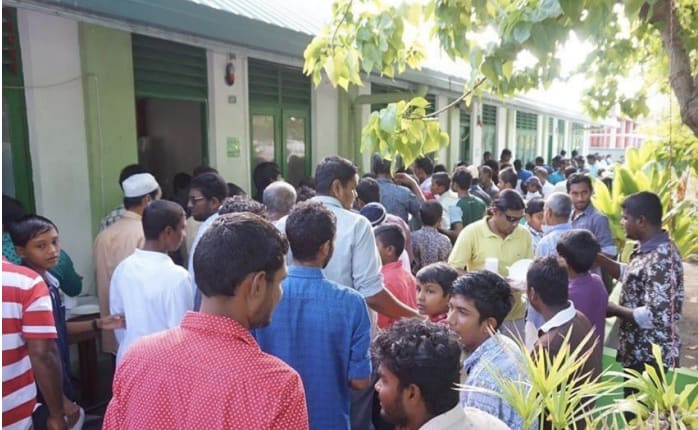 Photo: ADD / In the Photo: Community Breakfast (Eid Sai)
---
3. Fen kulhi
Fen Kulhi is a type of water fights between everyone. Not only water. People use different colors to throw at people. They use water guns or plastic bags full of water. Right before this event begins an announcement will be given by the Association for Dhiffushi Development (A.D.D) Steering Team to be careful of all electronics and other devices which can be damaged by water.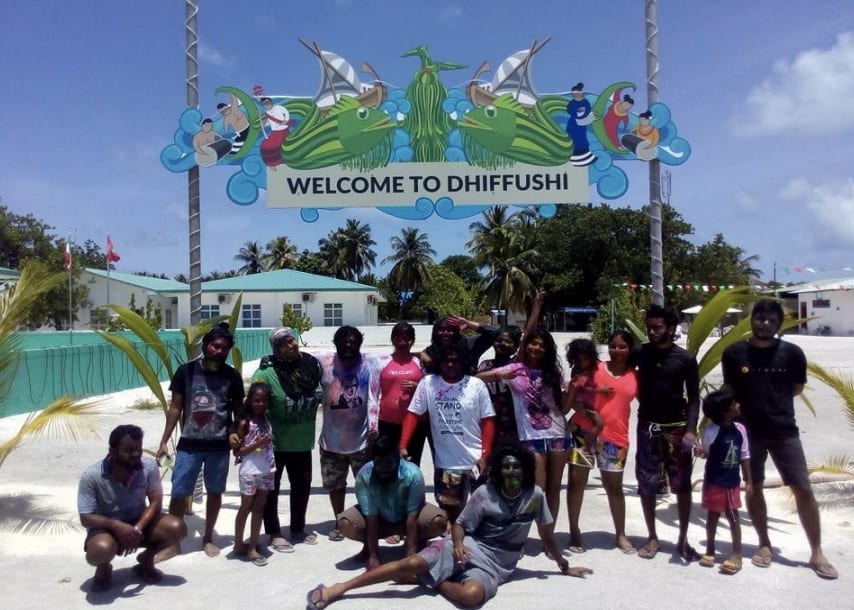 Photo: ADD / In the Photo: Fen kulhi
---
4. Cultural Items
This dance is attributed to the atolls and the performing style vary from atoll to atoll. The participants are all men and they dance in a single group of 30 people. The dance which lasts about an hour, each dancer holds a "Dhandi" (stick) of about three feet long. As he dances, he claps his "Dhandi", to one belonging to a partner facing him and continue dancing and singing to the beat of the music as well as to the sound generated by the clapping of sticks. The dancers do not have any special dress. However, in any given performance, they will wear a uniformed dress usually it is a sarong, a T-shirt, a white head cloth, a sash around waist and a white undergarment.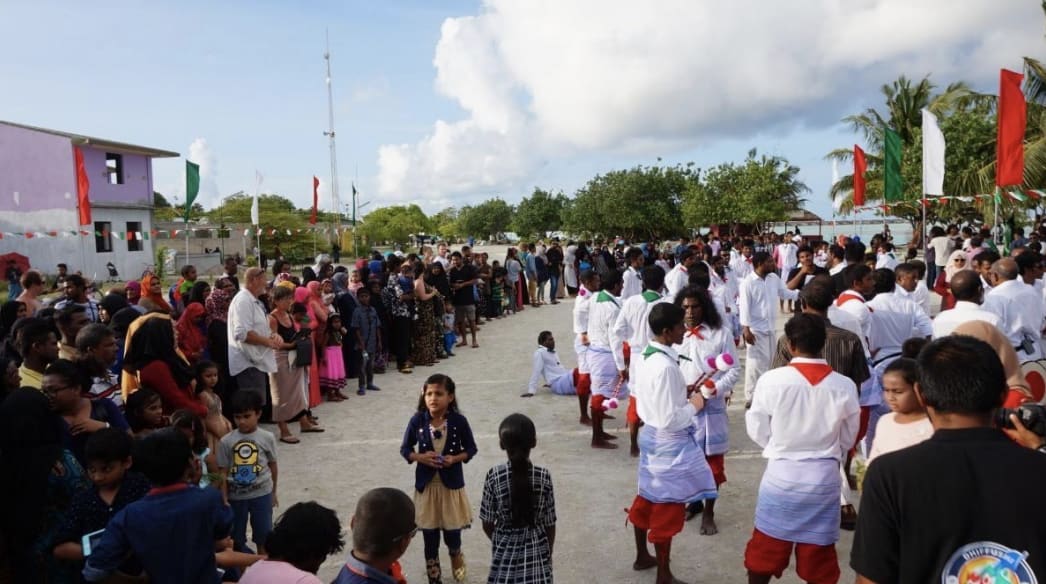 Photo: ADD / In the Photo: Cultural Items
---
5. Kids Evening
Association for Dhiffushi Development assures to include of all age groups in the events. Therefore, this segment is for all the children. Different kind of games and stalls will be there to make this evening a fun and memorable evening. This year, ADD is planning to bring an Artist and a Mascot to this event. By the end of this evening each kid will receive a gift for participating and a grand prize will be given to one random kid by selling lucky draw coupons like previous years.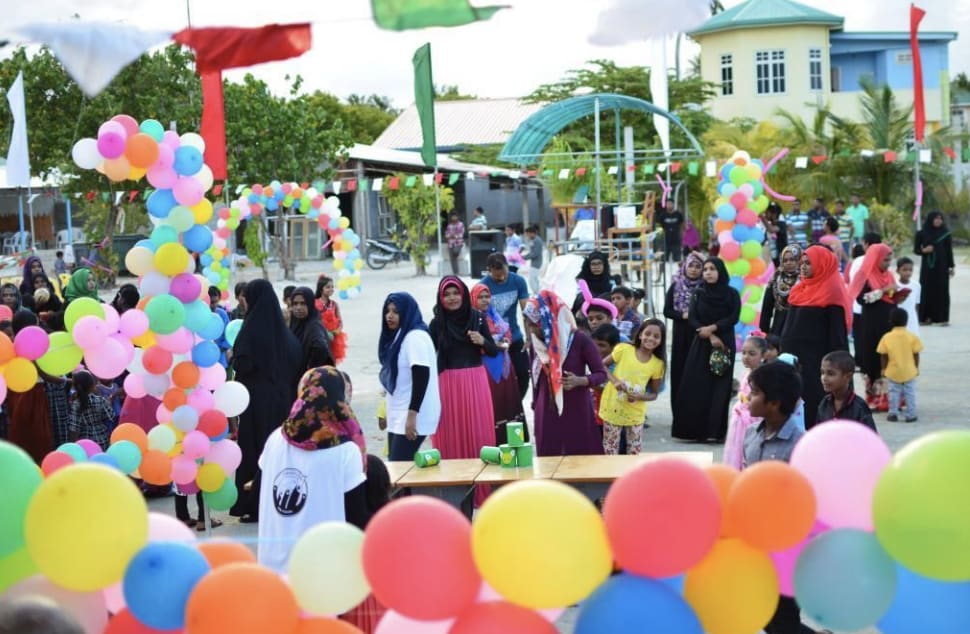 Photo: ADD / In the Photo: Kids Evening
---
6. Mas Race ( Fishing Tournament )
Mas Race or a "Fishing Contest" is for all the people loves fishing whether it's a local or tourist. All the vessels participating the event leaves at sharp 16:30 Hrs from Dhiffushi jetty and have to return at 21:30 Hrs. Upon their arrival the fishes are weighed and the winner is chosen. ADD strongly urges not to catch any prohibited species.
7. Bodu Mas Beynun
Bodu Mas Beynun is drama performed to show the cultural fishing of our forefathers. This shows a group of fishermen using magic to catch a large woven fish.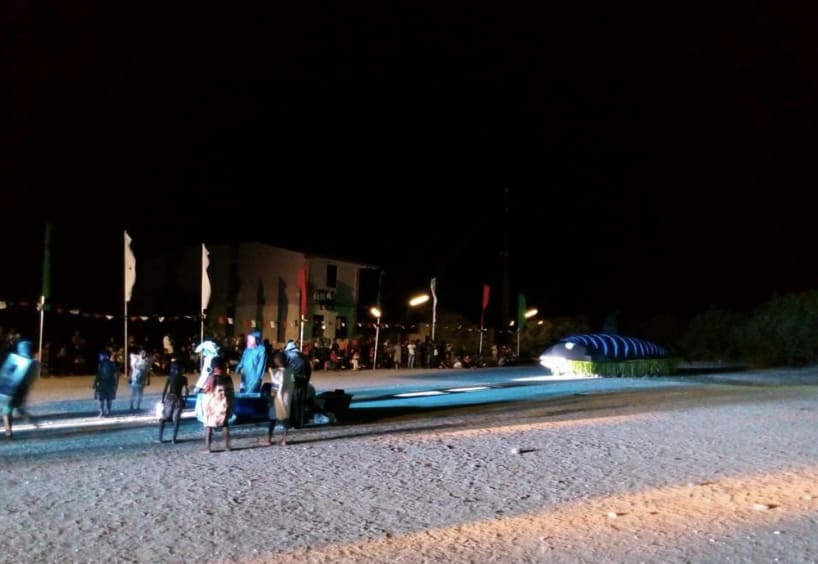 Photo: ADD / In the Photo: Bodu Mas Beynun
---
8. Sports Evening
Sports Evening is full of fun mini games like "banas keun, thinfai race, sack race etc. Participant will receive instant gifts if they win. The whole purpose of a evening like this is to bring everyone together to have a friendly competition which includes lots of laughter. Anyone can participate in this event. Whether you're from the Island or a tourist. The many the merrier.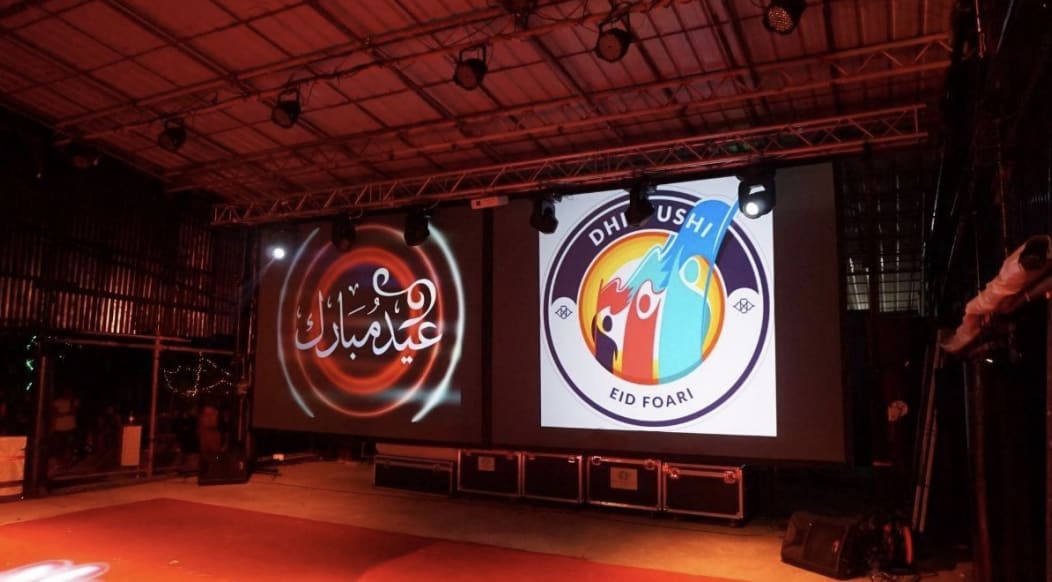 Photo: ADD / In the Photo: Sports Evening
---
9. Maali Parade
Maali Parade is one of the most eye-catching traditional events. Maldivians dress up in leaves, re-usable things and charcoal and different colors. They walk in a parade on the roads of the island (in between they dance to Maldivian traditional "boduberu" songs). The exciting part of this parade is that there is no age limit to participate in this fun activity.
Photo: ADD / In the Photo: Maali Parade
---
10. Music Show
5 nights of this Eid is specially focused for an eventful music show. Like previous years we are planning to bring famous artist along with Bodu-Beru, modern dance groups and cultural dance items from the Island.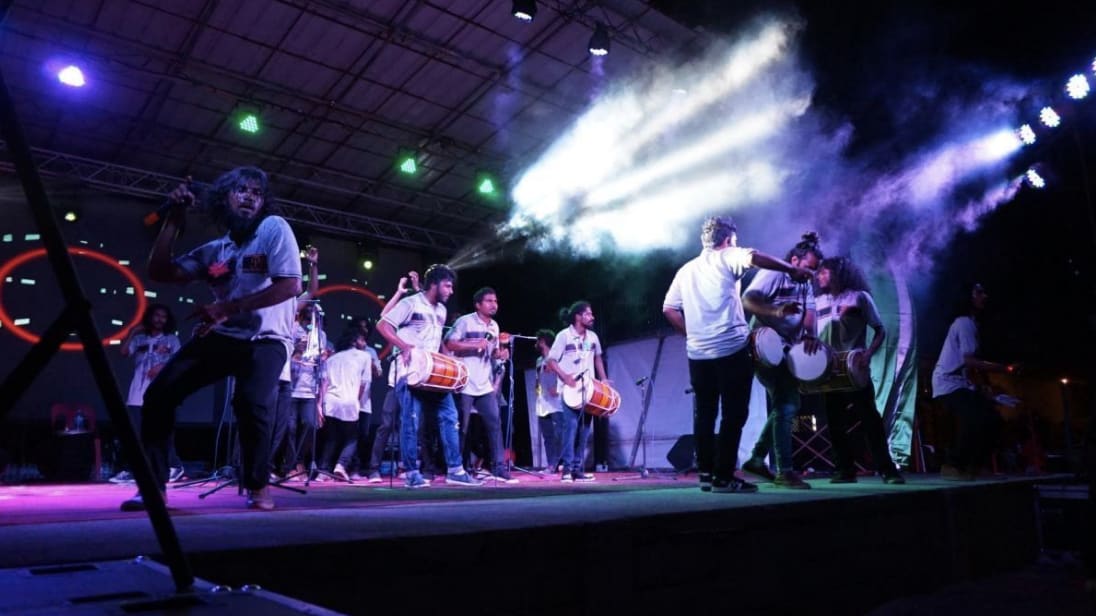 Photo: ADD / In the Photo: Music Show
---
To book your speedboat tickets to the island download odiapp
To contribute to the event contact Association for Dhiffushi Development here.